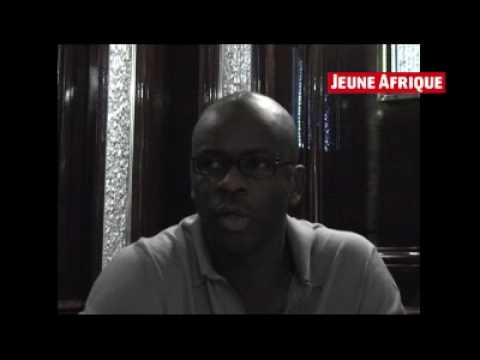 When the French team takes the field against Uruguay, and later against Mexico, history will be lurking. In 1924 and 1928 the Uruguayans famously took the Olympic football competition by storm, leaving a lot of Europeans wondering, "Where did these guys come from?" One of the starters in that Uruguay team was José Leandro Andrade, the descendent of slaves, who was feted as a star in Paris.  Uruguay's victories inspired  Frenchman Jules Rimet – former coach, World War I veteran, mediocre but passionate footballer and head of FIFA – to create the first World Cup. That tournament was held in 1930 in Uruguay. The kick-off game, on July 13th, was a France-Mexico match-up, which France won.
Eighty years later, the French team that has travelled to South Africa is in some ways itself a Latin American team. Many of its key players were either born or have roots in Guadeloupe, Martinique or French Guiana. This was already the case in 2006, nine of the 23 players on the team had links to the French Antilles, and a total of seventeen players on the team had roots in France's former empire – Africa, the Maghreb, the Indian Ocean and the Caribbean. Among these were Thierry Henry, Lilian Thuram, William Gallas, Eric Abidal, Florent Malouda, and Sylvain Wiltord. In fact, in a perhaps ironic twist of history, the largest group of Caribbean footballers to ever play in a World Cup final did so for France against Italy in the 2006 final. Although French Antillean fans have long tilted toward rooting for Brazil, even against France, this has begun to change in recent years. Indeed, as young Martiniquais and Guadeloupeans might point out, supporting France is a way to needle one's parents, who still often root for Brazil. France actually had more black players on the team than Brazil did in 2006.
In 2010, Henry, Abidal, Malouda and Gallas will be joined by Nicolas Anelka and Gael Clichy, both also of Caribbean background. They'll be playing alongside many players who are the children of African immigrants, including the magnificent Patrice Evra and Bacary Sagna. Thirteen of the 23 players in the present squad are of either Caribbean or African background. It is interesting to note there will be no North African players as, unexpectedly, neither Karim Benzema nor Samir Nasri were selected for the team.
The French team, of course, enters the tournament beleaguered and rather unpopular – cue endless replays of Henry's handball, Gallas's goal, and the shouts of outraged Irish fans. Given that two French Caribbean players combined to make the controversial goal, it would appear that – in the long view – what did the Irish in was the French slave trade and the demand for sugar in Europe.
Further irony of ironies, as no Caribbean nations are present in the 2010 tournament, if you want to root for a Caribbean team in South Africa, there's only France. And if France manages to pull it together – they do have great talent in the squad – things may up end up as they did in 2006. Then many fans joked that, after Les Bleus defeated Brazil, it was only team left representing Africa, Brazil, even blackness in all its diasporic complexity. If France does well, perhaps even Irish fans can derive solace in the fact that in the past, Irish indentured laborers and African slaves joined together in the Caribbean to revolt against the colonial oppressor.